by Admin
posted Dec 29 2016 8:00AM
BIDDEFORD, ME—Realizing it was almost entirely composed of hard, frozen chunks of ice, a densely packed snowball could reportedly tell Monday it was going to make local 9-year-old Jeremy Benkin cry. "Oh jeez, not only am I nearly solid, but I'm pretty big too—I'm going to absolutely destroy this kid," said the snowball, noting that the completely oblivious child standing several feet away would most likely hit the ground upon being struck and, after the initial second or two of shock wore off, begin bawling at the top of his lungs. "I think I've got a couple shards of ice that will leave one hell of a mark on this kid's face. God, he's probably going to run screaming straight to his mom, and she'll make everyone come inside." At press time, the snowball reportedly expressed its disappointment after it failed to even break the kid's skin.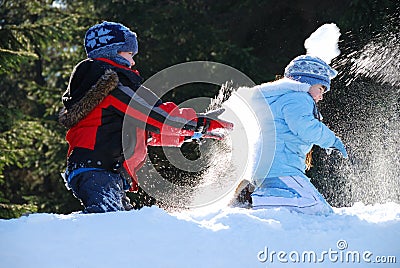 by Admin
posted Dec 29 2016 6:47AM
RACINE, WI—Concerned that you might be upset if she were to get rid of it without permission, your mother reportedly called Wednesday to ask if she could throw away your three-ring binder from middle school. "Hi honey, I just wanted to check in and see if I can throw out this binder I found when I was cleaning out your closet, the one with the dark blue cover and your name written in marker on the back," said your mom, describing the plastic organizer containing seventh-grade science and math notes that had sat unused in a cardboard box for over 15 years. "It has a lot of papers in it, so I figured you might still want it. Just let me know and I can send it to you." At press time, despite having your consent to dispose of the binder, your mother said she'd just hold onto it so you could decide what to do with it next time you visit.
http://www.theonion.com/r/54836