Beijing (CNN)
In an historic first, China has successfully landed a rover on the far side of the moon, Chinese state media announced Thursday, a huge milestone for the nation as it attempts to position itself as a leading space power.
China's National Space Administration (CNSA) landed the craft, officially named Chang'e 4, at 10:26 am Beijing time on Thursday, in the South Pole-Aitken Basin, the moon's largest and oldest impact crater, China Central Television (CCTV) reported.
It made its final descent from an elliptical orbit 15 kilometers (9.3 miles) above the moon's surface, making a "smooth" and "precise" landing, according to the general designer of Chang'e 4, Sun Zezhou, who added the probe pulled off a "bulls-eye."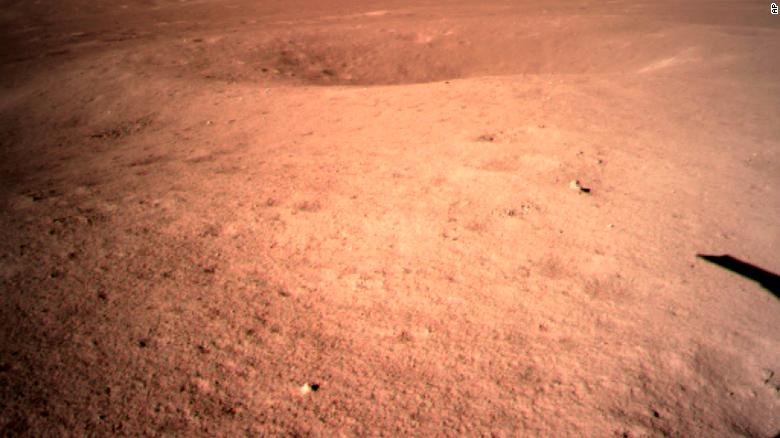 The first image of the moon's far side taken by China's Chang'e-4 probe.
State media reported the rover transmitted back the world's first close range image of the far side of the moon. Six hours after touchdown, the rover will descend from the lander onto the moon's surface, mission spokesman Yu Guobin told CCTV.
The far side of the moon is the hemisphere that never faces earth, due to the moon's rotation. It is sometimes mistakenly referred to as the "dark side of the moon," even though it receives just as much sunlight as its earth-facing side.
The success of the mission represents a landmark in human space exploration. The area where the probe has landed faces away from earth, meaning it is free from radio frequencies. As a result, it is not possible for a lunar rover to communicate directly with ground control. To overcome this hurdle, China launched a dedicated satellite orbiting the moon earlier this year that will be able to relay information from the rover to earth.
"China is on the road to become a strong space nation. And this marks one of the milestone events of building a strong space nation," chief designer for the lunar mission, Wu Weiren, told CCTV.
Heres
the link for the full story